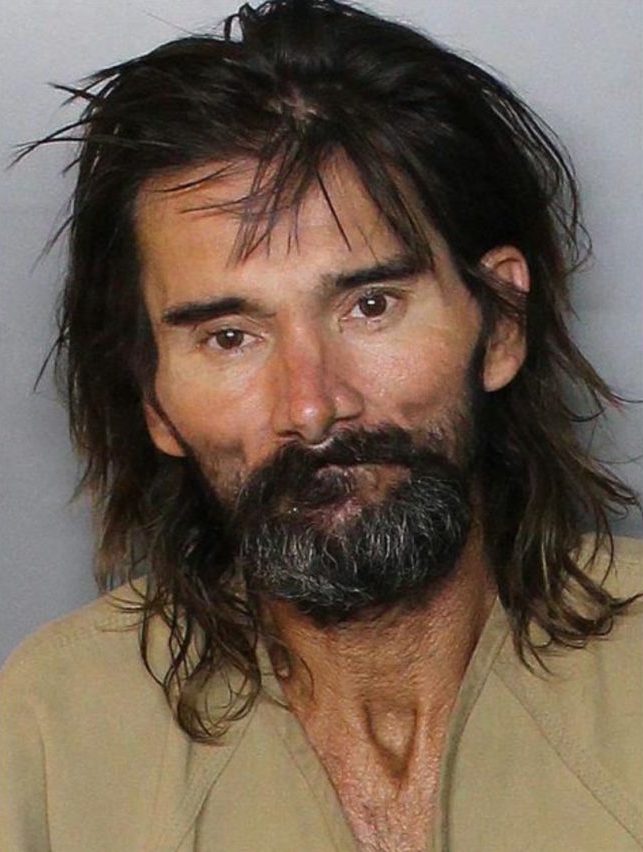 A Florida man, who identified himself as Batman, was arrested Friday after he was reported for wandering around a hotel while naked.
The Charlotte County Sheriff's Office said that Christopher L. Jackson, 49, was wandering around the hotel completely naked and would only say, "I am Batman."
When a deputy responded to the hotel in Englewood and made contact with Jackson, the deputy asked for his name. The deputy reported that Jackon was uncooperative.
The deputy said, "I made multiple attempts to obtain his name and date of birth which he replied with 'I'm Batman.'"
According to the arrest affidavit, the hotel's surveillance footage showed Jackson climbing through the guardrail that surrounds the hotel. Once inside the property, Jackson went to the third floor, stripped, and began trying to enter various hotel rooms while screaming "I am Batman."
The responding deputy found Jackson's clothes in a hallway of the hotel. Upon searching the clothes, the deputy found a glass pipe.
Jackson told the deputy that he was a guest at the hotel and had locked himself out of his room, however, hotel management said that was not the case.
Jackson was arrested and charged with Trespassing, Exposing His Genitailas, and Possession of Drug Paraphernalia. Jackson also had an outstanding warrant out of Sarasota County for Grand Larceny.
Jackson has a lengthy criminal history to including arrests for Drug Possession, Grand Theft Auto, Grand Theft, and Driving on a Suspended License.
A review of Jackson's criminal history revealed several convictions including drug possession, grand theft, and driving with a suspended license.