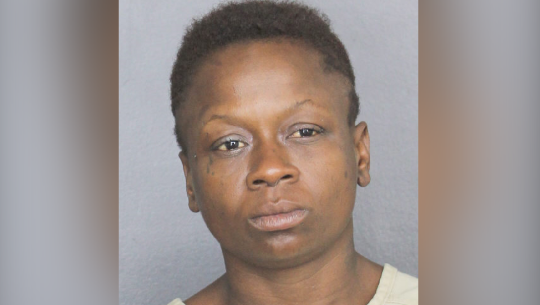 Florida — Broward County Sheriff's Office deputies responded to a  woman's "gas leak" after a customer in line at a Dollar General store, located at 120 S. Federal Highway, Dania Beach, complained about the smell.
According to reports, a customer told deputies that Shanetta Yvette Wilson, 37, "farted loudly and stunk up the store."
The store clerk said that when a customer standing in line complained, Wilson and the man began to argue.
The man reportedly told Wilson that she was nasty and sprayed air freshener toward her, at which time Wilson pulled out a knife.
The arrest affidavit states that Wilson told the man she would "gut" him and then lunged toward him with the knife.
Wilson was arrested and charged with Aggravated Assault with a Deadly Weapon.
The man was not injured.
Wilson is being held at the Paul Rein Detention Facility in Pompano Beach on a $2,500 bond.