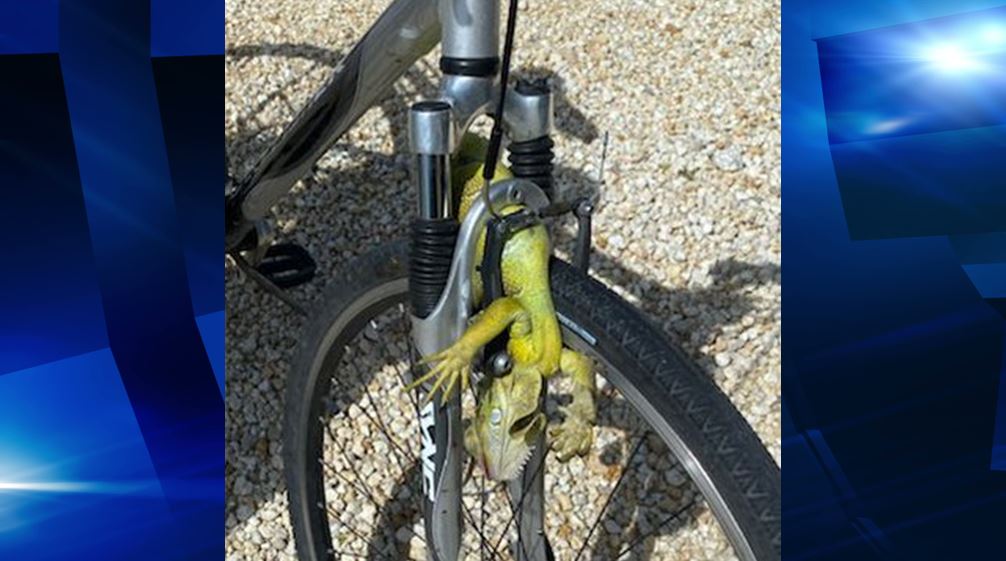 The Monroe County Sheriff's Office said a man suffered several injuries after he ran over an iguana that darted into [his] path.
Deputies said the 62-year-old Marathon man was riding his bike on the Crane Point Hammock path when the reptile ran directly in front of the front tire of the man's bicycle.
Article continued below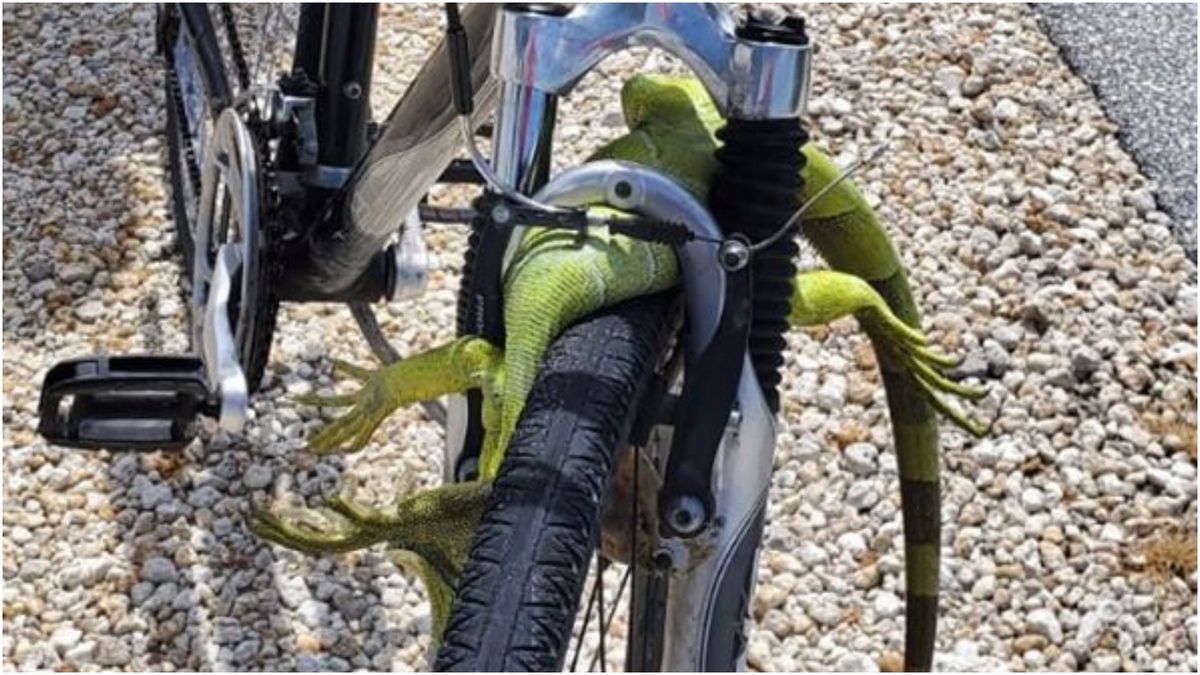 Deputies said that the man hit the iguana at which time it became lodged in between the front tire and fork. The front-wheel then locked up, which cause the man to be thrown over the handlebars of the bicycle.
The 62-year-old was transported to Fisherman's Hospital where he was treated for injuries to his head, arms, and legs.
The iguana was pronounced dead at the scene.