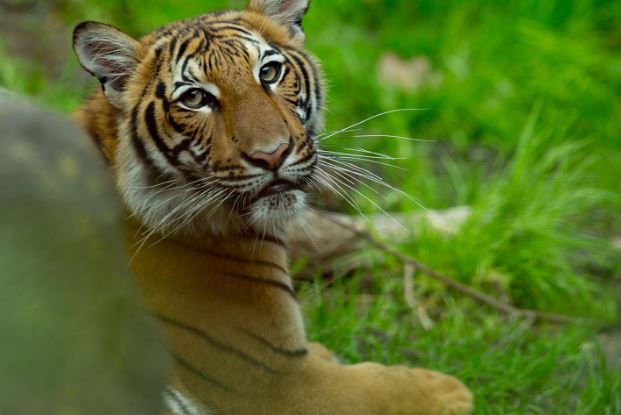 A man and two of his accomplices were arrested this week after authorities found the carcass of a dead tiger floating in the Ken river, which flows through Madhya Pradesh's Panna tiger reserve in India.
Authorities say a man, only identified as Achchelal, with two friends, severed off the tiger's head, claws, and genitals.
The 60-year-old man, believing the tiger's testicles would give him an erection and sexual dominance, took the testicles home and ate them. The man buried the tiger's head in a field believing it would keep unwanted cattle away.
Wildlife expert and educator, Indrajit Latey, stated, "In the last five months, there have been at least 27 recorded cases of wildlife species including tigers, sloth bears, snakes and even anteaters being killed in Madhya Pradesh based on pseudoscientific beliefs."
According to Latey, poachers come from all over, including the US, to participate in such killings.
Latey said the stories rarely make it into the media because the crimes are covered up by the local government to avoid the national spotlight.
The men were arrested following an investigation by a special forest department task force.
The men were questioned and confessed to the crime.