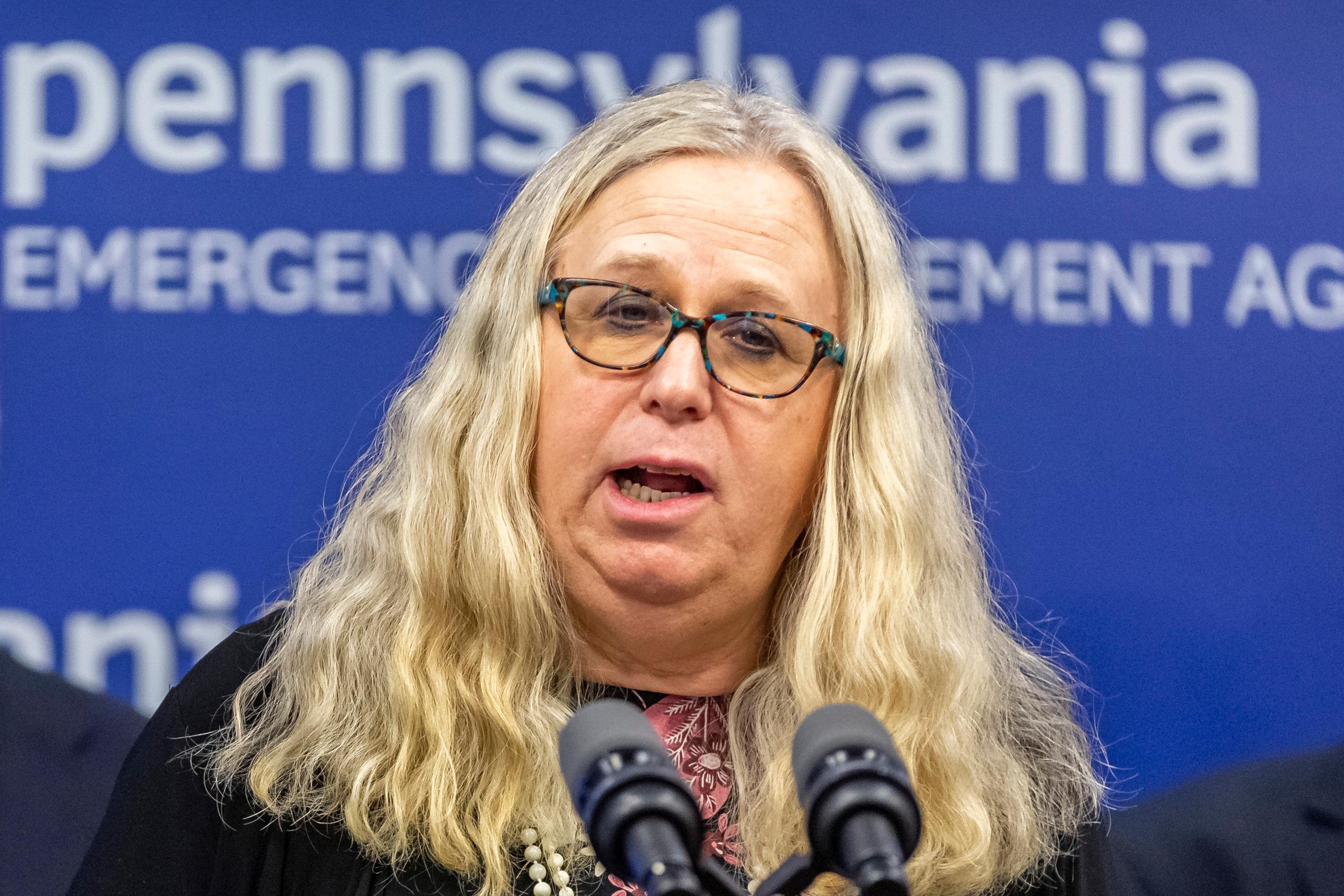 Joe Biden has named Pennsylvania Health Secretary Rachel Levine to be his assistant secretary of Health and Human Services.
Rachel was born a man but says he transitioned and began identifying as a woman in 2011. Rachel said he also took voice lessons for years so he could sound more like a woman.
In a statement, Biden said, "Dr. Rachel Levine will bring the steady leadership and essential expertise we need to get people through this pandemic…no matter their zip code, race, religion, sexual orientation, gender identity, or disability…and meet the public health needs of our country in this critical moment and beyond."
Rachel came under fire in May 2020 after he pulled his 95-year-old mother out of a home where several patients had tested positive for COVID-19.
The public was outraged and accused Rachel of abusing his power when others were not allowed to move or even visit sick loved ones.
Rachel was questioned about the move during a news conference on May 11, 2020. He defended his actions and said that personal care homes are under the jurisdiction of the Department of Human Services, not under her oversight at the Department of Health. He was accused of "splitting hairs."
Biden said Rachel is a "historic and deeply qualified choice to help lead the incoming administration's health efforts."
Matthew Rex, wrote, "I'm a little more concerned that this will be the person heading up the pandemic response given how much they failed in Pennsylvania."
Thousands of Americans have turned to Facebook to express their outrage with Biden's pick…calling it a political stunt. Many have called for Rachel to have a psych evaluation.