Video by Seth Kaplan
Minneapolis protesters have now overrun the third precinct Minneapolis Police Department after tensions rise during the third day of protests following the death of George Floyd.
After the fence came crashing down, protesters began smashing windows, and at approximately 10 p.m., Thursday, officers reportedly exited out of the back of the building and fled in their police cruisers…essentially abandoning the building.
Article continued below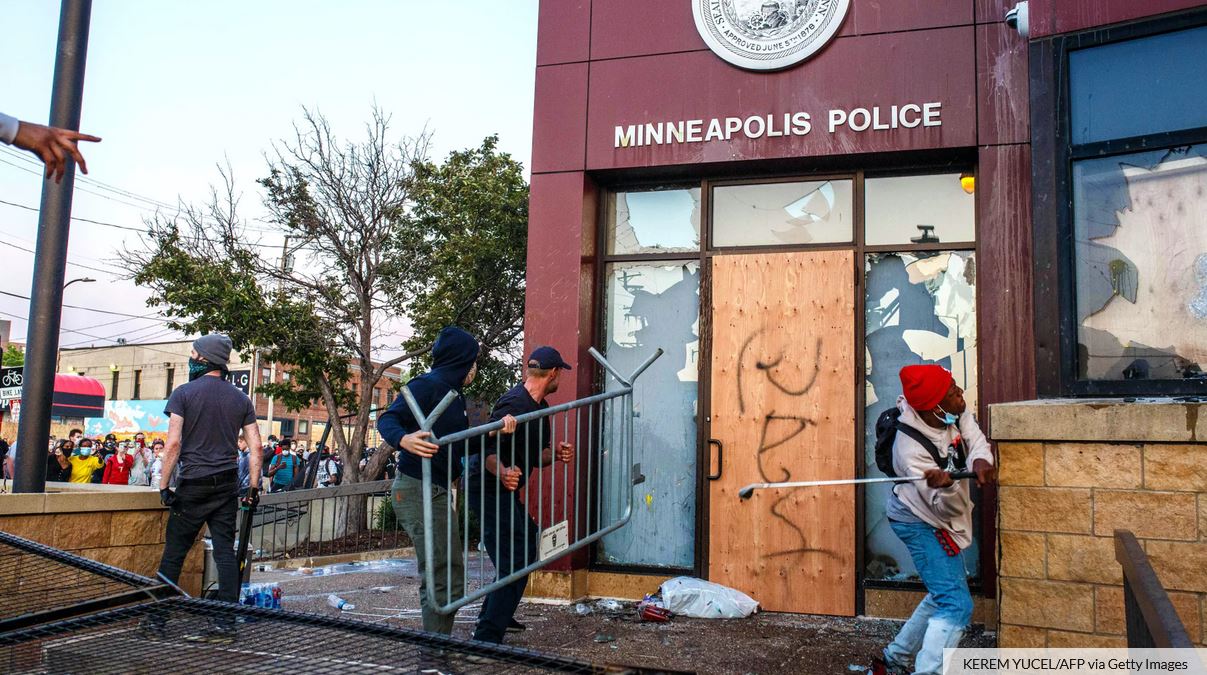 Protesters then smashed out the boards that officers had boarded up the windows with, entered the police station, and set it on fire. Firefighters did not respond to the fire as it spread across the building and destroyed it.
City officials said there had been unconfirmed reports of cut gas lines inside the police department.
Article continued below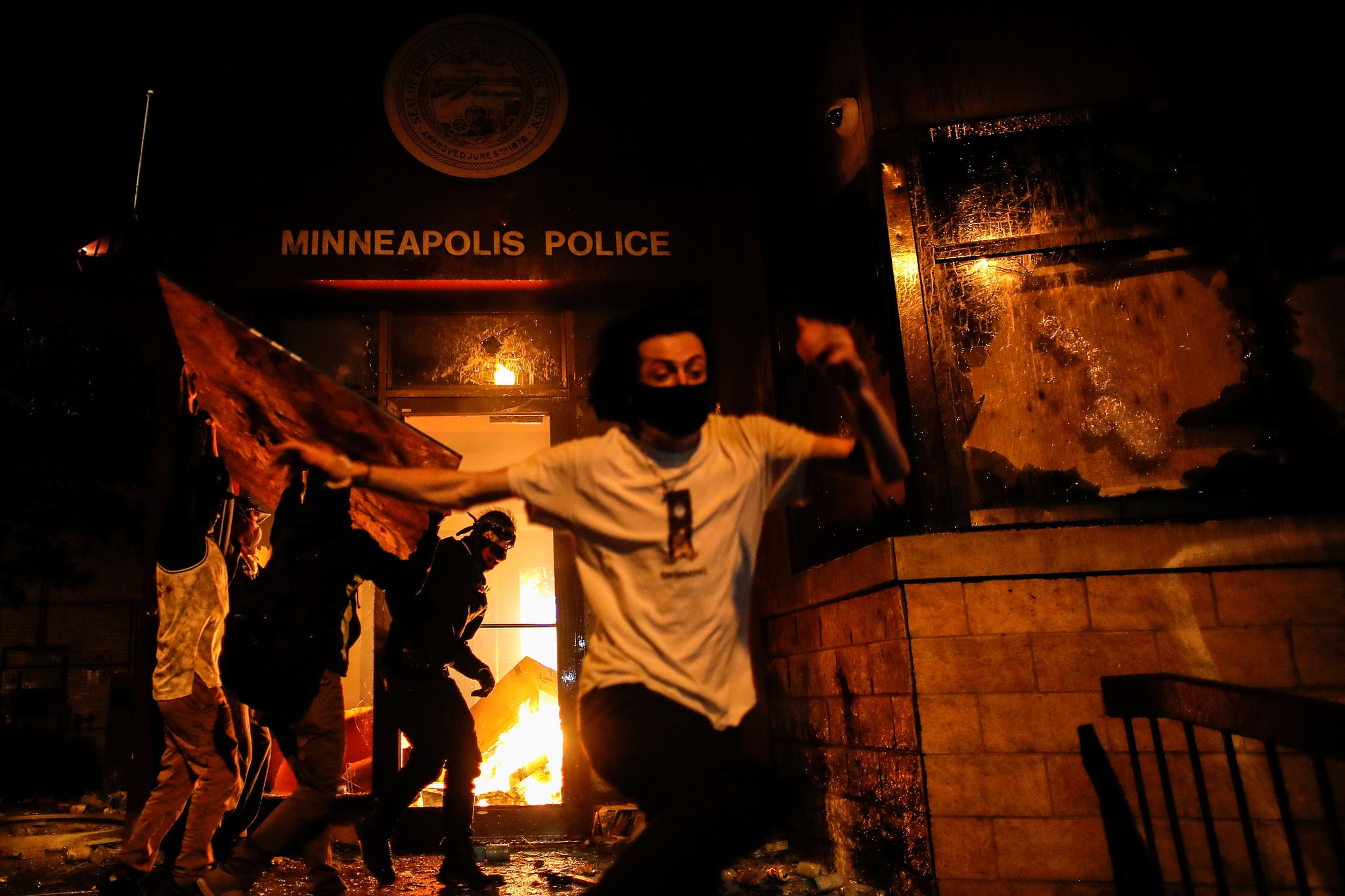 The protests near the Minneapolis Police Department's Third Precinct grew more intense hours after prosecutors announced that they had not decided if they were going to charge the officer who had pressed his knee on Mr. Floyd's neck for approximately eight minutes.
The Minnesota National Guard has allegedly sent 500 soldiers to the burning city.
More than 50 businesses have been burned and destroyed.