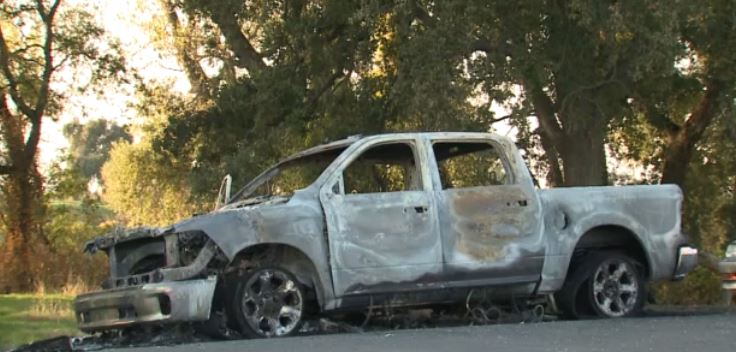 Five days before the presidential election, criminals targeted a man for supporting Donald Trump.
Hao Lee said he was fishing off the banks of the Sacramento River along Garden Highway near Elverta Road with his 2-year-old son when the unthinkable happened.
Lee said while he was fishing he heard someone shout "f*ck Trump."
Moments later, he heard glass break and called 911.
Lee had Trump/Pence bumper stickers on his Dodge Ram truck, and Police said they believe Lee was targeted for his political beliefs.
Lee told police that he was concerned for the safety of his child and did not attempt to confront the arsonist(s).
Lee said the kind of behavior being displayed toward Trump supporters "is not right."
Lee's truck was a total loss.