The Florida couple, Edmond and Gloria Lancaster, who visited a truck top petting zoo have been charged with Criminal Trespassing and Violation of Leash Laws.
Iberville Parish Sheriff's Office officials said, after watching a truck stop surveillance video,  the couple's story just didn't add up.
The couple visited the Tiger Truck Stop in Grosse Tete, La. to visit with a camel.
During the visit, Gloria crawled under the barbwire fence of the camel's enclosure. While inside the enclosure, the camel allegedly stepped on her and then sat on the woman, rear-end to face, and those were not circus balls.
Gloria told deputies that in order to escape death, she had to bite the camel's testicles.
"God will always make a way," said Gloria.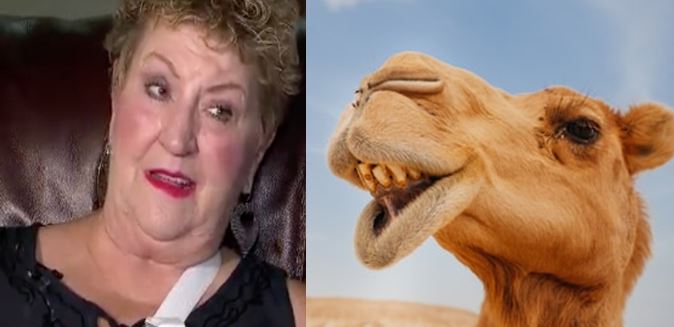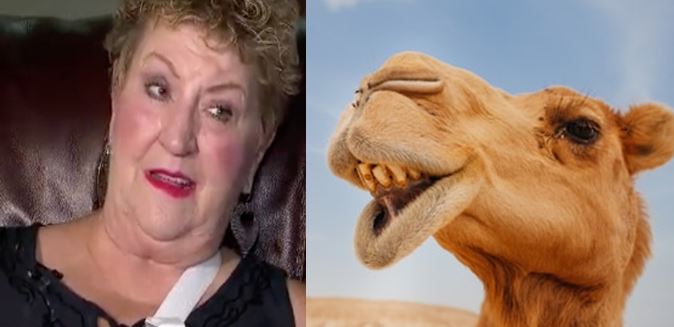 At the scene, Edmond claimed that he and his wife were simply visiting the camel with their small dog when the camel reached under a barbed wire fence and "snatched up the dog." The couple told deputies that the camel bit the dog, ripping hair from its back, and then tossed him.
Gloria said, "I did not have a choice but to crawl under the fence and save my dog."
Deputies say that the couple claims that Gloria suffered abdominal injuries, as well as injuries to her shoulder, right arm, neck, and head due to the camel sitting on her.
In the police report, the couple claimed that the camel was the aggressor.
However, deputies say that Gloria was walking around and seemed fine after the incident.
Sheriff Brett Stassi said not only was the woman walking around as if nothing had happened, but she smoked a cigarette after she had a mouth full of camel.
Stassi said that his agency reviewed the surveillance video supplied by truck stop manager, Pamela Bossier, and that, the video told a completely different story. He said that is why his agency chose to charge the couple. The agency decided against charging Gloria with animal abuse.
In a new report, Stassi stated that his deputies found several dog treats inside the camel's enclosure.
He said the video shows that the dog ran inside the enclosure, probably to get treats that the couple was tossing over the fence.
"She invaded the camel's space," said Stassi.
The camel's name has been withheld to protect his identity.