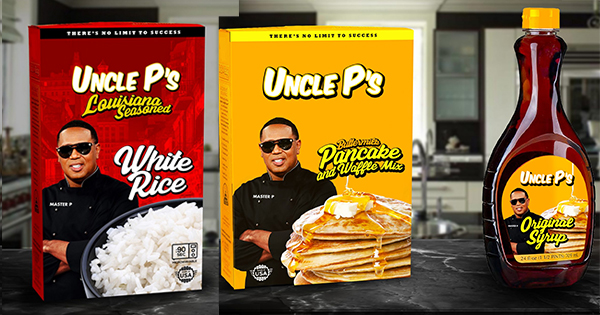 Percy Robert Miller, also known by his rapper name Master P, announced via Instagram a new line of food products.
Master P's new line of "Uncle P's Louisiana Seasoned" food products includes rice, beans, grits, pancake mix, syrup, and oatmeal.
The tagline is "There's no limit to success."
"My partner and I, James Lindsey, created PJ Foods Company to give the world a taste of Louisiana's authentically seasoned white rice, yellow rice, brown rice, dirty rice, and red beans and rice while adding diversity in the packaged food shelving space. We are opening the doors for other black-owned companies to produce their own products and brands to change the narrative," Master P wrote on Instagram.
He went on to say, "When you look at Aunt Jemima and Uncle Ben, a lot of those products are mockeries of African-American people and couldn't even feed our communities. With Uncle P, the more we make, the more we give. And the only way to give is by owning these products." Adding, "A portion of the profits will go towards educating inner-city kids and assisting elderly people in Black communities."
Master P said it is about time there was a line of food products that were black-owned. He also said that his decision was in direct response to the Aunt Jemima fiasco earlier this year.
Many have welcomed the brand while some have called the food line gimmicky.
What do you think about the product line?