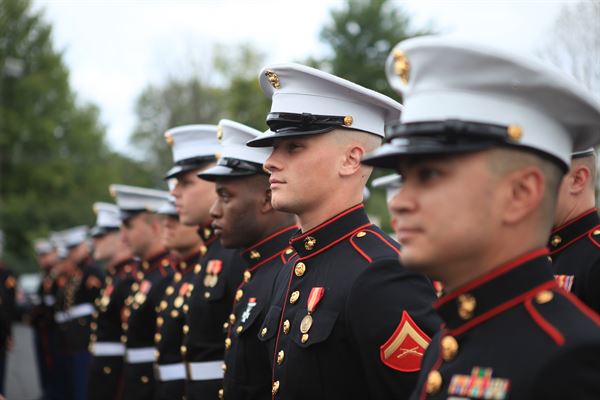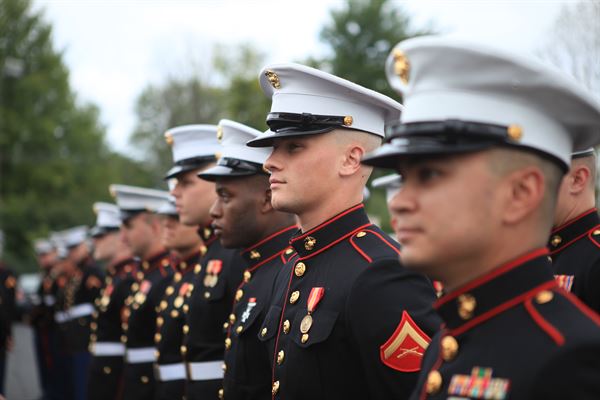 A group of college kids accompanied by a few elders were saved by Tampa police Thursday night while protesting in Ybor City.
Tampa police officers say that a group of anti-Trump 'protesters' marched right into the path of U.S. Marines who were celebrating the Marine Corps 241st Birthday during a pub crawl. The event was to raise money for the Wounded Warriors Ability Ranch.
As protesters marched near the pubs, they chanted things like,  "f**k your flag", "not my president" and "dump Trump."
Bar patron and Marines then began chanting "U.S.A, U.S.A."
Tampa police said that there were several "very intense" minutes in which words were exchanged between the Marines and the protesters.
At one point, protesters began antagonizing the Marines with profanities while "flipping the bird" at them.
Police said that someone then shouted, "you came to the wrong bar."
Police then moved in and formed a human shield around the Marines to prevent the protesters from coming into contact with them.
Police said that the majority of the individuals who were in Ybor City were there to eat and have a good time.
According to police, as protesters moved along, patrons shouted: "go Trump."
Police also said that people in the area were not welcoming to the protesters and did not want them in the area destroying the image of the community.
One local business owner, who does not want to be named, told The Daily Lash that the protesters should get over it and stop acting like spoiled children.
"If any of us had acted like this when President Obama was elected, we would be considered racist… no matter what our skin color. Blacks and Hispanics are also considered "Uncle Toms" because many of us voted for Trump," the man said.
Many in the area said that they feel MSM, namely CNN, is directly to blame for fueling the riots currently taking place around the U.S.