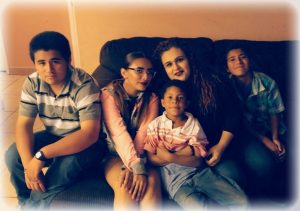 A single mother to six children could be facing jail time for selling her homemade food dishes through the Facebook group 209 Food Spot.
The mother, Mariza Reulas, who lives Stockton, California, was offered a plea deal of three years probation, but she refused.
According to court documents obtained by Fox40, the investigation into the Facebook group had been going on for a year.
On December 3, 2015, someone requested a plate of Reulas' homemade ceviche. That person turned out to be a San Joaquin County undercover investigator.
Reulas, along with a dozen other women, were cited for selling an "illegal substance," which was nothing more than homemade food.
"I don't write the laws, I enforce them. And the legislature has felt that this is a crime," said San Joaquin County Deputy District Attorney Kelly McDaniel.
McDaniel  told Fox40 that, "Selling any food not subject to health department inspection puts whoever eats it in real danger, not to mention it undercuts business owners who do get permits to make their food."
Many of the women believe that it was area food vendors who called authorities.
We want to hear from you. Do you think the woman violated any laws, or did the government overstep?