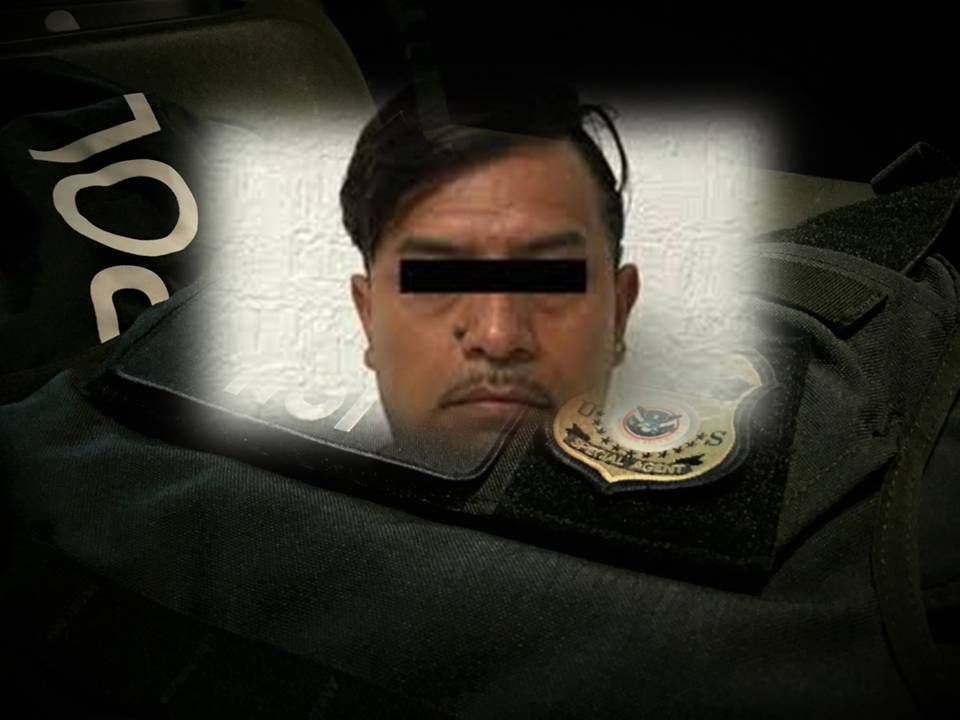 NEW YORK—A Mexican man was extradited to the United States Wednesday to face charges for his role in a transnational sex trafficking ring.
This, following an investigation by U.S. Immigration and Customs Enforcement's (ICE), Homeland Security Investigations (HSI) New York with assistance from the HSI Mexico City Attaché office, and the Mexican Federal Police.
Jose Miguel Melendez-Rojas was arrested in February 2019 in Mexico following the joint investigation.
He was charged with five co-defendants: two were extradited from Mexico to the United States in October 2018, and three were previously arrested in the United States. He faces an 18-count indictment charging him with sex trafficking conspiracy, sex trafficking of minors, interstate prostitution, alien smuggling, and money laundering conspiracy.
"Melendez-Rojas was flown thousands of miles to face charges for his role in trafficking and victimizing young women purely for profit. It's alleged that he, with others in this 'family business,' used intimidation and abuse to force their victims to participate in sexual acts against their will," said Peter C. Fitzhugh, special agent in charge for HSI New York. "The safety and well-being of the victims come first and we will continue to work with our law enforcement partners in ensuring these criminal organizations cease to victimize for revenue."
"With this extradition, the defendant Jose Miguel Melendez-Rojas will be held accountable in a United States court for sex trafficking women and girls and related crimes," stated Richard P. Donoghue, United States Attorney for the Eastern District of New York. "The Department of Justice is committed to prosecuting to the fullest extent of the law those who profit from forcing vulnerable victims into sexual servitude."
As alleged in the second superseding indictment and other court filings, between 2006 and July 2017, Melendez-Rojas, and his co-defendant relatives, smuggled young women and girls from Mexico into the United States, where they were forced to work as prostitutes in New York City and elsewhere. The defendants conspired to launder the proceeds of their sex-trafficking and prostitution activities to conceal the illicit nature of the proceeds.
This case was investigated by the HSI New York's Trafficking in Persons Unit (TIPU) which is comprised of senior criminal investigators, intelligence officers, and victim assistance specialists who aid in the rescue of trafficking victims and prosecution of traffickers and trafficking organizations. TIPU investigators focus on the exploitation of victims by force, fraud or coercion regardless of the person's manor or entry into the United States. All TIPU investigations are victim-centered, seeking to rescue and protect the victims of trafficking.
Investigators said, "A special thanks is due to the New York City Police Department (NYPD), the Department of Justice's Office of International Affairs, the State Department, and Interpol for their assistance, and the government of Mexico for its role in advancing bilateral anti-trafficking enforcement efforts."
If convicted of the sex-trafficking-related charges, each defendant faces a mandatory minimum