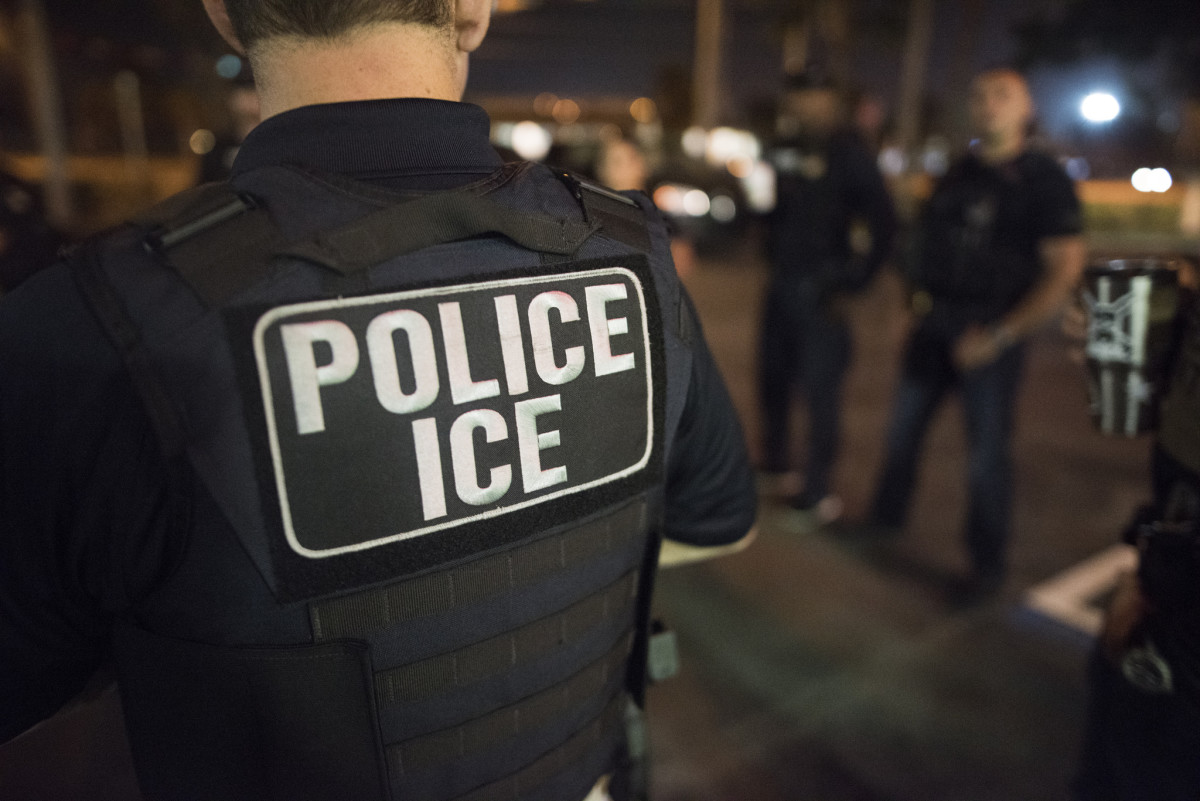 WASHINGTON – On August 2, deportation officers with U.S. Immigration and Customs Enforcement's (ICE) Enforcement and Removal Operations (ERO) announced that they deported a convicted Iranian illegal arms dealer.
Arash Sepehri departed the U.S. from Washington Dulles Airport escorted by ERO officers and transited through John F. Kennedy Airport in New York and Heydar Aliyev International Airport in Baku, Azerbaijan. Sepehri arrived at the Imam Khomeini Airport in Tehran on July 30.
"Those who threaten our national and global security may not live and operate undetected, nor may they hide from our courts across international borders," said Lyle A. Boelens, acting field office director for ERO Washington. "I commend all of the law enforcement agents and officers involved in bringing Sepehri to justice and effecting his expeditious removal."
On May 16, 2016, the U.S. District Court for the District of Columbia (USDC) issued an arrest warrant for Sepehri for violating the Arms Export Control Act, International Emergency Economic Powers Act, export administration regulations, and conspiracy to commit money laundering.
On June 23, 2017, the Spanish International Police and ICE Homeland Security Investigations (HSI) Madrid arrested Sepehri at the Joseph Tarradellas Barcelong-El Prat Airport in Barcelona based upon an INTERPOL Red Notice issued by the Government of the United States.
On June 8, 2018, Sepehri arrived in the U.S. at Newark Liberty International Airport in U.S. Marshals Service (USMS) custody. U.S. Customs and Border Protection paroled Sepehri into the U.S. and lodged an immigration detainer with USMS.
On Feb. 26, 2019, USDC convicted Sepehri for violating the International Economic Powers Act and sentenced him to 26 months incarceration. Additionally, USDC issued an Order of Judicial Removal for violations of Section 212(a)(2)(A)(i)(I) of the Immigration and Nationality Act (INA) as an alien convicted of a crime involving moral turpitude and Section 212(a)(7)(A)(i)(I) of the INA as an immigration without an immigrant visa.
On April 15, the District of Columbia Department of Corrections released Sepehri to the custody of ERO Washington where he was processed as a final order of removal on April 16.
Sepehri was deported on July 29, 2019, and arrived at the Imam Khomeini Airport in Tehran on July 30.