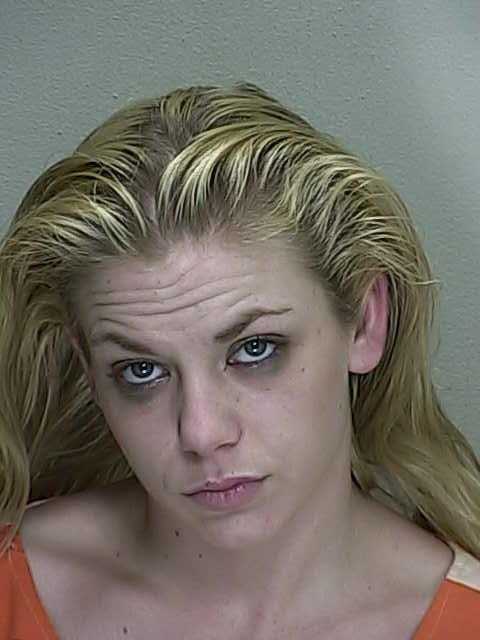 Summerfield, Florida — It was a sticky situation when more evidence was discovered after a woman who stole from Walmart was being booked into the Marion County Jail.
Marion County Sheriff's Office Deputy Gregory Snodgrass, responded to the Walmart in Summerfield in reference to a theft.
Store security witnessed Jamie S. Thalgott, 22, remove the merchandise from store shelves and place them in her purse. Security cameras also captured the woman entering a bathroom, then exiting the bathroom, and placing the purse on the bottom of her friend's shopping cart.
After her friend paid for her groceries, Thalgott exited the store without paying for the items she had placed in her purse.
Upon questioning, Thalgott admitted to stealing the merchandise.
While Thalgott was being processed at the jail, a cell phone charger was discovered during the X-ray portion of the booking procedure.
According to reports, the X-ray showed Thalgott had inserted the cell phone charger into her vagina. A second cell phone charger was discovered in her shoe.
She stated that she removed the items from the packaging in the women's bathroom at the store.
According to reports, Thalgott was asked several times before being booked if she had any other items in her possession. Each time she was asked, she stated, "No."
Thalgott was charged with Retail theft and Tampering with Evidence.
According to the police report, all items recovered were returned to Walmart.