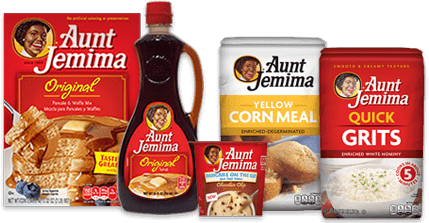 After 131 years, PepsiCo's Quaker Oats seemingly caved to the cancel culture and announced the company would do away with the Aunt Jemima branding on its breakfast products.
According to PepsiCo, the company's line of maple syrups, pancake and waffle mixes has drawn criticism for what the black community calls "overtones of slave culture in the pre-Civil War South."
According to PepsiCo's marketing department, the company has been taking heavy fire over Aunt Jemima's name.
In a statement, Kristin Kroepfl, vice president and chief marketing officer of Quaker Foods North America, said, "We recognize Aunt Jemima's origins are based on a racial stereotype and we are working toward racial equality through several initiatives."
According to Kroepfl, Quaker Oats products will stop producing the Aunt Jemima products by the end of 2020 and the name change will shortly after.
PepsiCo said they will also donate $5 million to the black community.
The change has not been welcomed by the majority.