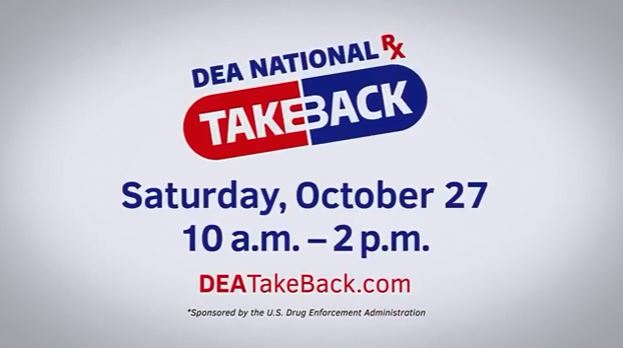 After collecting a total of more than 9.9 million pounds (nearly 5,000 tons) of expired, unused, and unwanted prescription medications during 15 previous events over the past eight years, the Drug Enforcement Administration expects to reach a total of 10 million pounds collected following the upcoming fall 2018 Take back event.
The DEA and its national, tribal, and community partners will hold the 16th National Prescription Drug Take-Back Day across the country on Saturday, October 27, from 10:00 a.m to 2:00 p.m.
Please note that collection locations cannot accept liquids, needles, or sharps.
The service is free and anonymous.
For locations, use the location locator below.
Location locator